SHAME on THOSE CHRISTIANS!!!
When I was a child, I learned that a Christian is someone who will defend the truth, someone that keeps his words once he has enunciated them. My teachers taught me that a Christian should not be a POLITICIAN because POLITICIANS are renowned for being "LIARS and FAKE." I do not have any problem with politicians, [one rarely finds honest ones]… My question is with those Christians who knowingly elect them while claiming they promote "good moral values"; shame on those Christians.
Today, in the US and abroad, I have discovered that some Christians are worse than politicians. Not only do they flip flop at their convenience, but they also have the nerve to keep preaching their so-called "good values and morals" …
SHAME on those Christians faking that they are pro-life, anti-abortion, anti-same-sex marriage, and protesting a movie on Netflix, when they show no concerns for making this world a better place for all. They are simply distracting you from what really matters. SHAME on THOSE! Do not listen to them, they are FAKE; even if they are your pastors, elders, priests, etc. Our fight for a Better World for All has just started. We must carry it all the way to the next generations until we as a society make it true.
THREE PERSONS – SAME GENERATION, but DIFFERENT REALITY: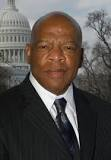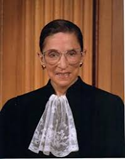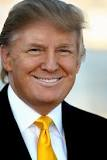 Two of them spent their entire lifetime fighting for others' rights, the other spent his whole life living and protecting his white privilege even if that means disregarding others' rights. YES, between John LEWIS, Ruth GINSBURG, and Donald TRUMP, the choice could not be more straightforward for those who are able to compare and contrast.
When Christians support Donald Trump, they are destroying John Lewis' and Ruth Ginsburg's legacies…When Christians support Mitch McConnell, they are telling the whole world that they do not care about others' rights to choose, to love, to live free, to be fed, to have shelter, and to get medical treatment. By the way, those are fundamental rights, human rights… and real Christians do support them.
When Christians support Mitch McConnell, Lindsey Graham, and Ted Cruz, they tell you: It is okay to say one thing today and change it tomorrow if it fits your interests. On October 3rd, 2018, Washington Examiner reported a statement from Lindsey Graham saying: "I'll tell you this if an opening comes in the last year of President Trump's term, and the primary process has started, we'll wait until the next election," And he added: "You can use my words against me," that was two years ago. However, right after the passing of Justice RBG, shamelessly, he found new reasons to change his mind, and he tweeted: "I will support President @realDonaldTrump in any effort to move forward regarding the recent vacancy created by the passing of Justice Ginsburg." Honesty, Integrity, Truthfulness are of no VALUE to those Christians…Shame on THEM!
When you hear those Christians talk about the "BIBLE", remember that same Bible was used to keep women without rights, slavery ongoing, discrimination against black people, and to justify the holocaust. Same as when you hear those republicans talk about the "Constitution", remind them that Ruth Ginsburg based all her positions on that same CONSTITUTION. It is time for these people, Republicans, and fake Christians to stop using either the bible or the US constitution to maintain and promote their own personal/social privileges, while disregarding others' rights…
A real CHRISTIAN should always be a defensor and protector for the fatherless, the weak, the poor, the unfortunate, the immigrant, the disabled, and minorities. No REAL Christian should be too capitalist or so individualist…SHAME on THOSE who are! It is time to call them out!
A REAL CHRISTIAN should join the fight to keep John LEWIS' legacy alive, a man that has been arrested 45 times only for defending the Rightless…VS another man (Donald Trump) that has never experienced the loss of any right.
Throughout history, Christians (knowingly or unknowingly) have always been on the wrong side of human history, (Women's rights, rights for people living with disabilities, slavery, black discrimination, the Holocaust, etc.).  Still today, they seem to not have learned the lessons. SHAME on THOSE who should have known better today.